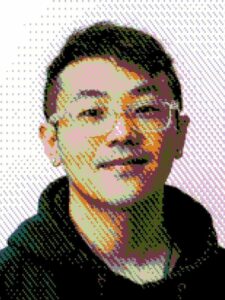 Thomas Vang discovered Asian Media Access (AMA) by attending a dance workshop hosted by his friends involved in K-move dance group. Following the dance workshop, Thomas researched further into AMA. Thomas says, "I was intrigued by their [Asian Media Access] focus in inspiring, nurturing, and feeding the creativity of the youth through multimedia arts and technologies— something I wish I could have experienced growing up in Missouri. As an AAPI, civil and social issues were also important to me". Thomas reached out in hopes of getting more involved by volunteering for future activities and events. Since then, Thomas has become a familiar face in the community and has been a valuable member of Asian Media Access.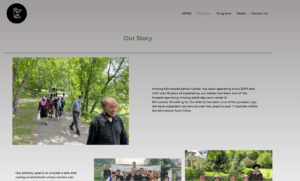 Each of the various AMA projects that Thomas has participated in has embraced the support of the AANHPI community. Some of the programs offered by AMA, such as the edX internship, allow youth to learn technical skills that will help them in the future careers, regardless of the directions they intend for. Thomas was looking to shift his career into working with Computer Network systems to a more creative endeavor. Through the edX internship, Thomas learned to work with various programming languages such as HTML, CSS, and Java. With this opportunity, Thomas was able to create multiple websites, including one for a local Minnesota organization: https://hmongseniorcentermn.amamedia.org/ Thomas was challenged to work with a client to customize their website from scratch and highlight specific features within the site. By offering this opportunity, both the organization and Thomas were able to gain greater visibility. The organization has a well-designed website with an overall improved user experience, which helps them achieve a better community base. Thomas was able to learn in-depth about the semantics and syntax of coding while also enhancing his communication with clients.
This coding knowledge continues to help elevate Thomas' customization and creativity when designing websites, which has also translated into other experiences, such as his time with the Prime Digital Academy's UX Design program. The prime program familiarizes youth with software development in different life cycles, focusing on the user experience. Thomas had the opportunity to further build his technical and creative skills by combining the two programs in unity. Working with both programs at once forced Thomas to work harder in understanding how to build a functional website with the end user's mindset.
Thomas is currently a user experience designer, working on freelance and volunteer projects. He hopes to find a career related to the field. As a User Experience designer, Thomas is able to combine his passion of working with technology but also expand his creativity. In his spare time, Thomas enjoys Legend of Zelda and competitive show choir, both of which contribute to Thomas' creative inspiration and excitement. Thomas continues to invest his time into the technical and creative side consistently with AMA. One of Thomas' favorite experiences was working behind the scenes at the Ordway Center in Saint Paul. Thomas and a team of volunteers worked on a videography project, take a look at the final product here https://youtu.be/fJzEvPvd1fw

Check out a few of Thomas' other websites below:
https://edx.amamedia.org/thomas/