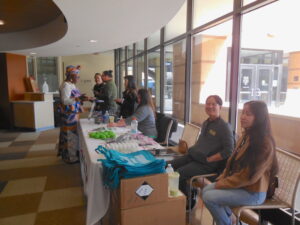 In honoring the March Problem Gambling Awareness Month, Asian Media Access has collaborated with Lao Assistance Center; MN Alliance on Problem Gambling; MN Dept of Human Services; Neighborhood Youth Academy; Progressive Individual Resources; and Russell Herder to host the "Cultural Communities Symposium on Mental Health and Gambling" on March 25, at the Wilder Center.
The keynote address was delivered by the Wilder Foundation's Treatment Director, Sam Vitiello. Sam has specialized in co-occurring and SPMI disorders among LGBTQ population, and Couples/Family Therapy. At March 25 Symposium Keynote delivery, Sam has focused on problem gaming/gambling behaviors among youth and shared the diverse signs that parents need to pay special attention to: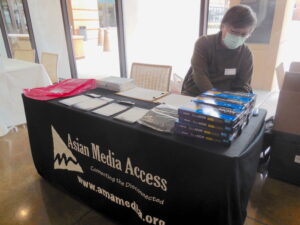 • Larger amounts or over a longer period of time on gaming/gambling
• Persistent desire efforts to cut down or control behaviors
• Great deal of time spend in activities necessary to obtain, use or recover
• Craving or a strong desire
• Failure to fulfill major role obligations
• Continuing behavior despite social/interpersonal problems
• Important activities given up
• Continue despite physical or psychological concerns
• Situations that are hazardous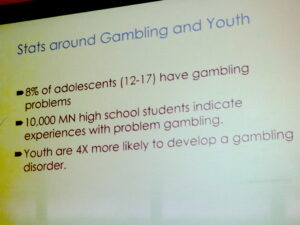 How parents can help our young people:
• What are you modeling as parents/family
• Are you being honest
• Are there barriers you can put in place if you know that your children are predisposed?
• Creating safety in home
• Have conversations with your kids
• Do you have expectations and boundaries
• Do you have your children's passwords -> turning off wifi at night and using bet blockers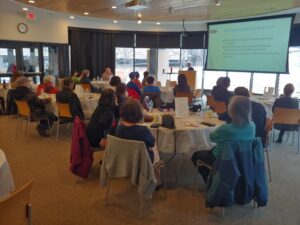 Followed up the keynote, community groups have shared diverse effort to support the cultural groups, ranging from cultural/linguistic appropriate problem gambling campaign; to culturally specific counseling. Members provided background of serious problem gambling within diverse BIPOC communities, and engaged with practical tips on how to communicate in a culturally responsive way to better support the cultural members. Audiences have responded well to both keynote address and panel discussion, they shared info about the trusted leaders in the community that one may turn to for help; and requested for problem gambling counseling certification process; as well as additional resources to support the distressed families causing by problem gambling.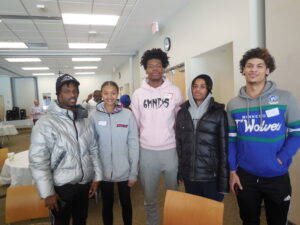 The Symposium ended with a positive note by recognizing that cultural methods of treatment and paths to healing and wellness may vary in each cultural group, and continuous resources from the State is needed through equity lens to ensure proper support for diverse cultural groups.
For More Info: amamedia@amamedia.org