Your vote is your voice, and Asian Media Access gathered a few resources and help you to discover the various ways you can vote in Minnesota, learn about your voting rights and protections, and get helpful tips to make the voting process smooth and easy.
Voting is an important way for individuals to make their voices heard and ensure that their needs are met by the elected officials who represent them. People who participate in elections tend to have their interests and concerns better addressed by their local, state, and federal governments.
A law change will go into effect on July 1, 2023
Your criminal record does not affect your right to vote in Minnesota unless you are currently serving a felony conviction sentence, including probation, parole or supervised release.
Share Our Voting Material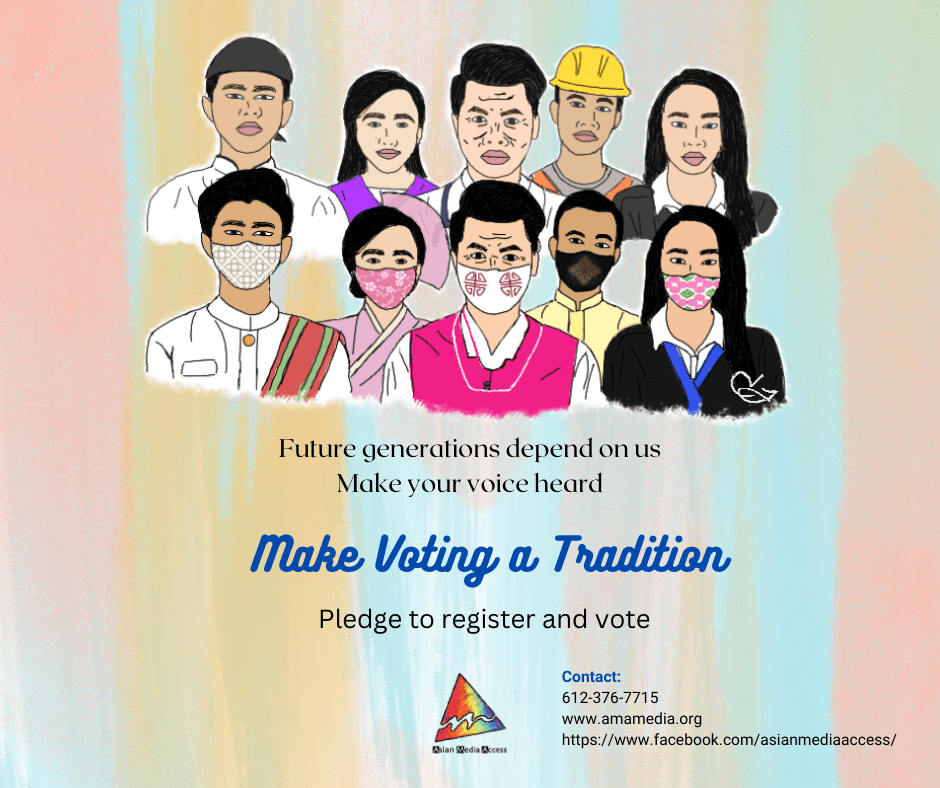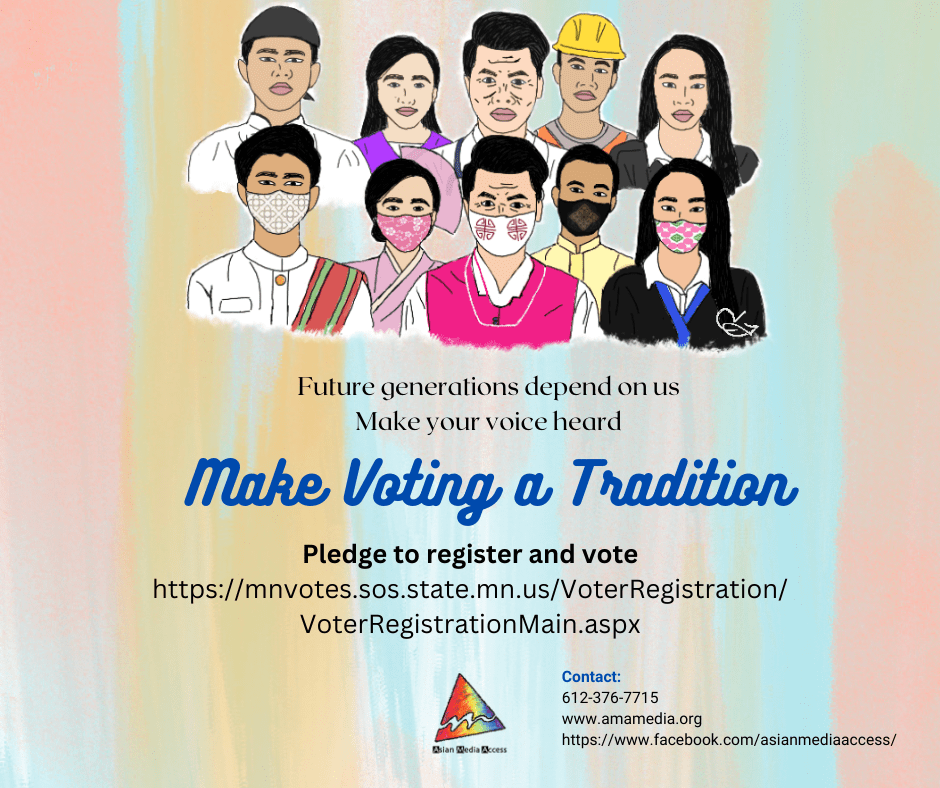 Make Voting A Tradition With Links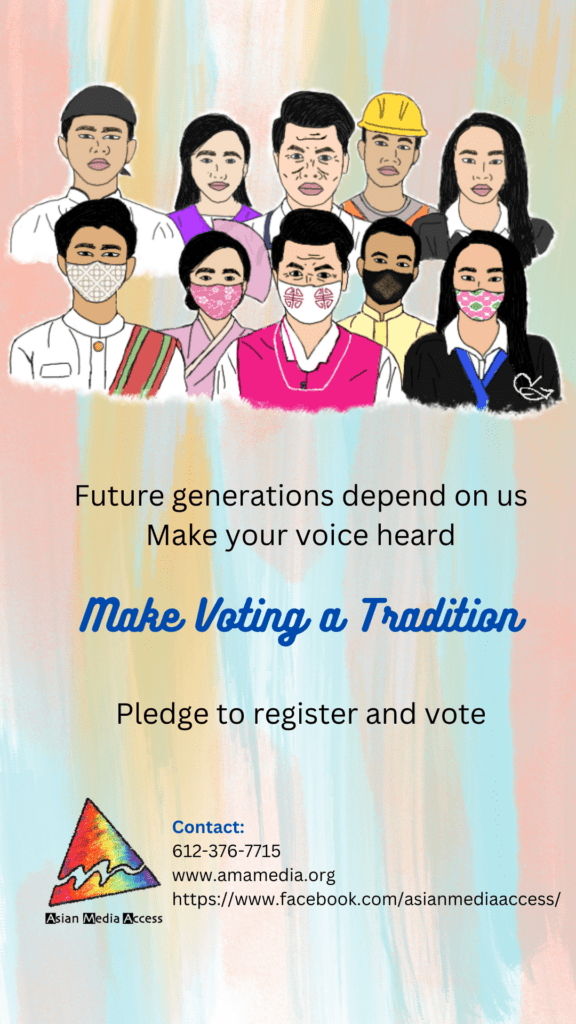 Make Voting A Tradition banner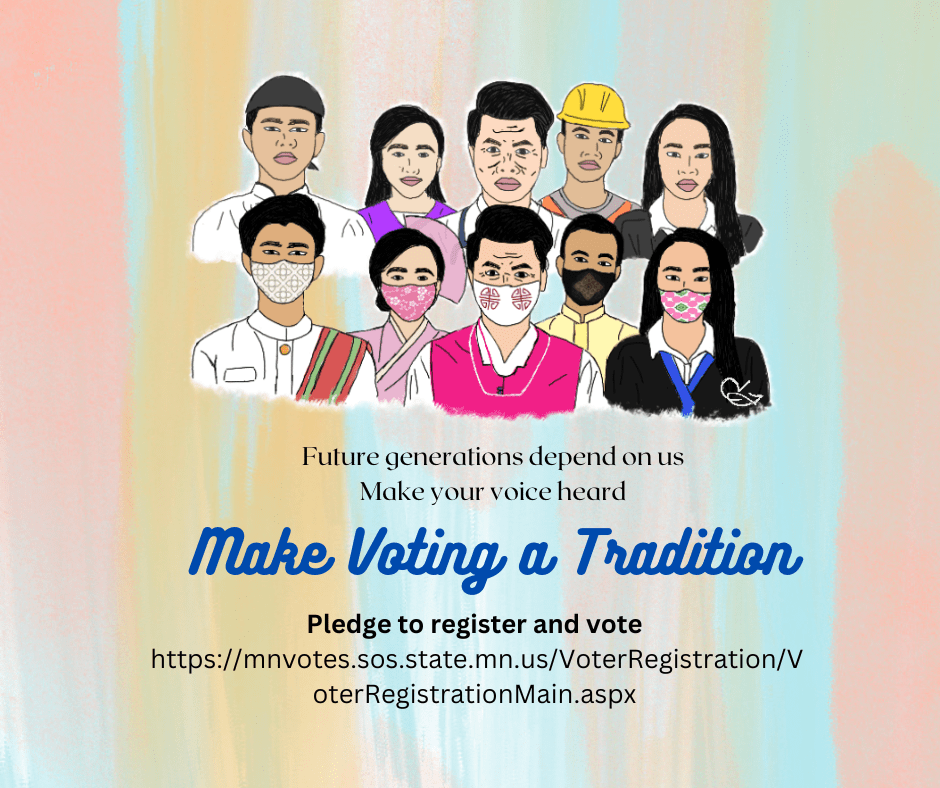 Make Voting A Tradition With No Logo