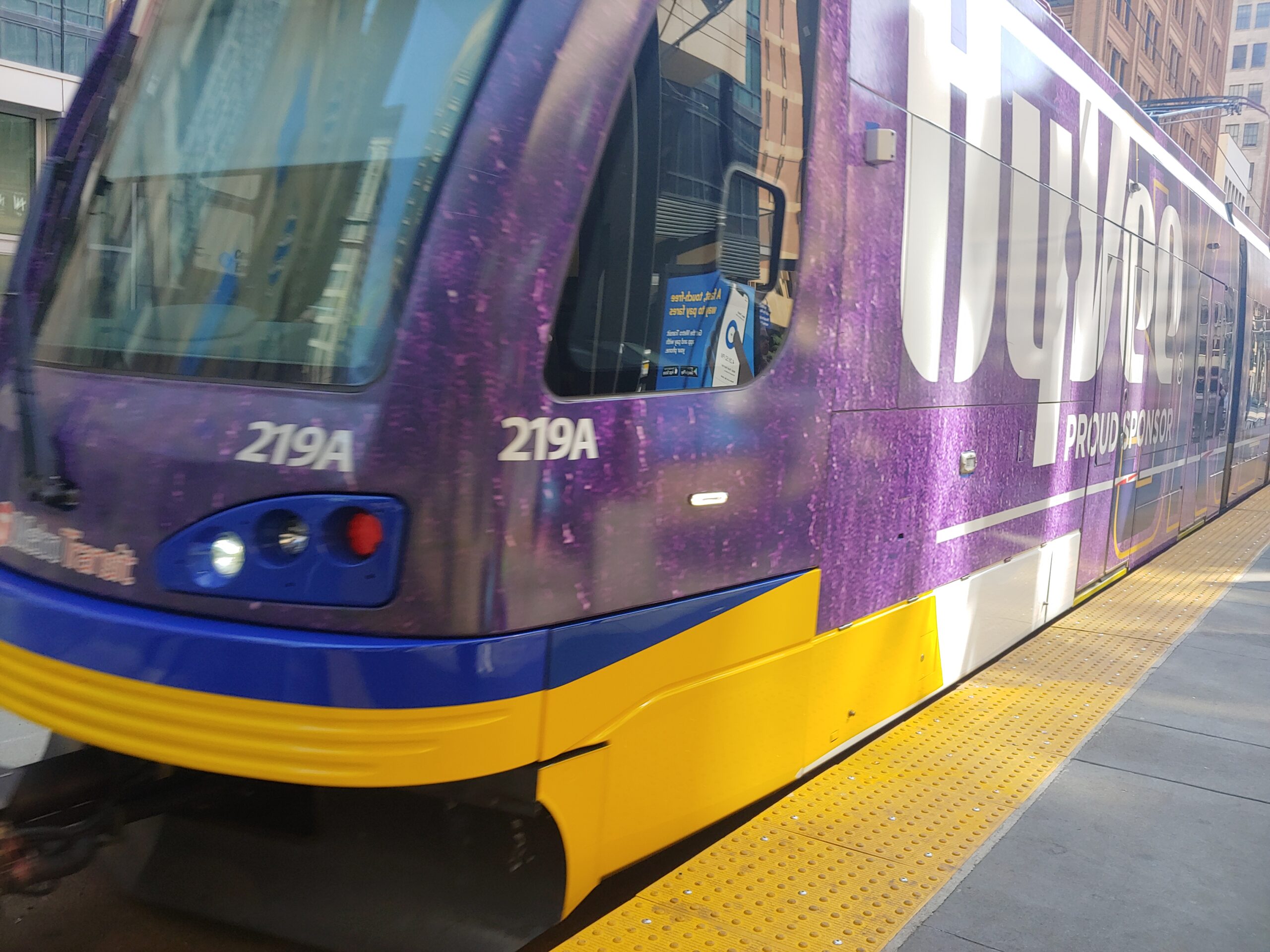 At June 21st, Asian Media Access' STEP UP Interns got the 1st hand experience of working with the commercial production company – the Metre, while riding on the Blue Line and sharing their idea.
Not only they are the best talents, having fun to acting out on various sites as train riders, they also took the opportunities to showcase the safety features around the station area and inside the train.
Few Safety features, they pointed out, like: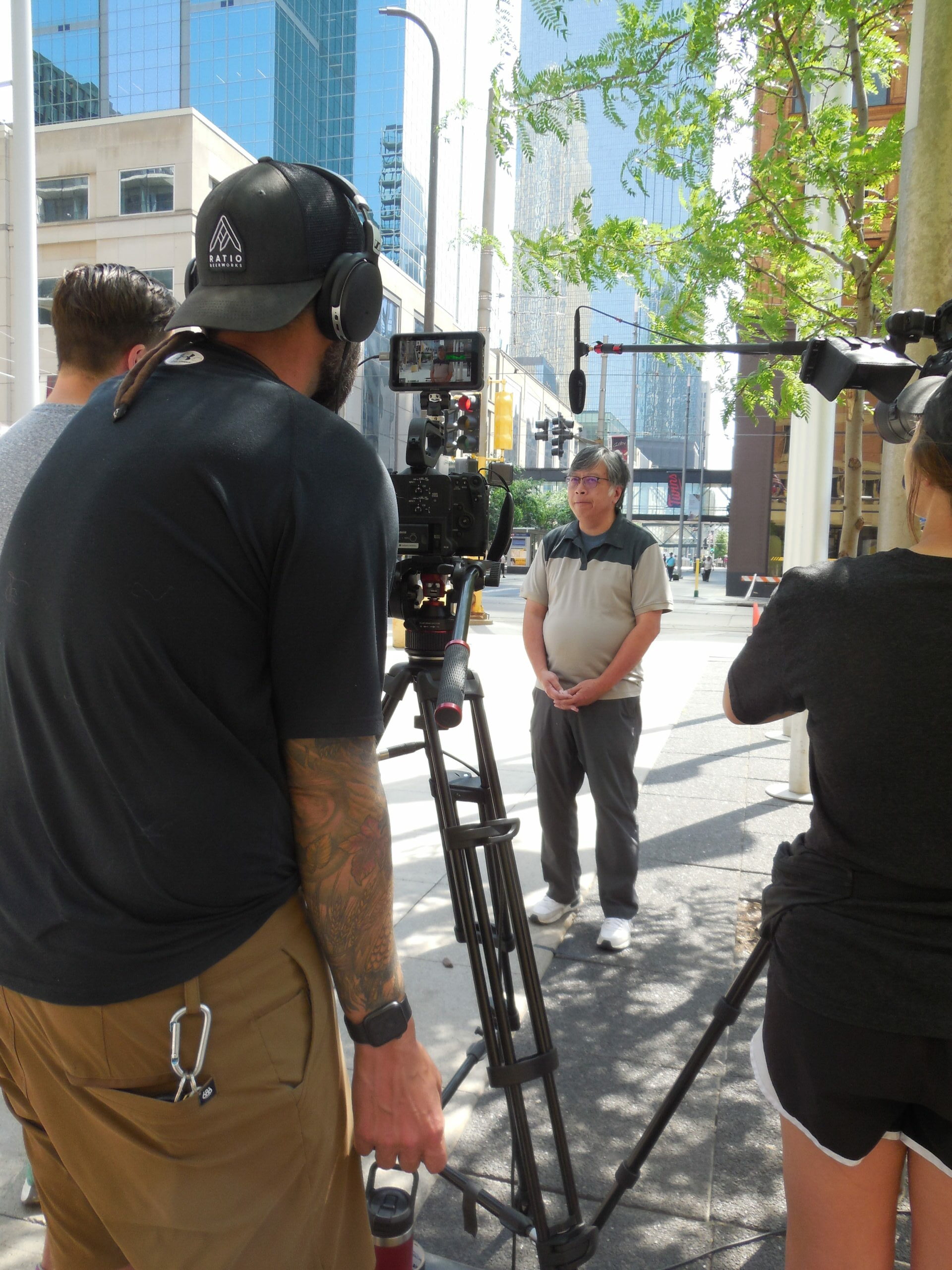 • Transit Security Guards
• Appropriate lighting in the station area and on the trains
• Real Time information display
• Security Cameras
• Open-air and transparent shelters, so riders feel safe while waiting, and drivers are aware of transit stops
• Consistent way finding and signage throughout the station area
• A human-scale feel and intuitive circulation, so the design of the train and station present no bearers to easy getting on and off
• Emergency telephone nearby
While youth riding on the transit, they have also noticed a couple homeless people living in the train with food and clothing bags around, and they have shared concerns and suggestions.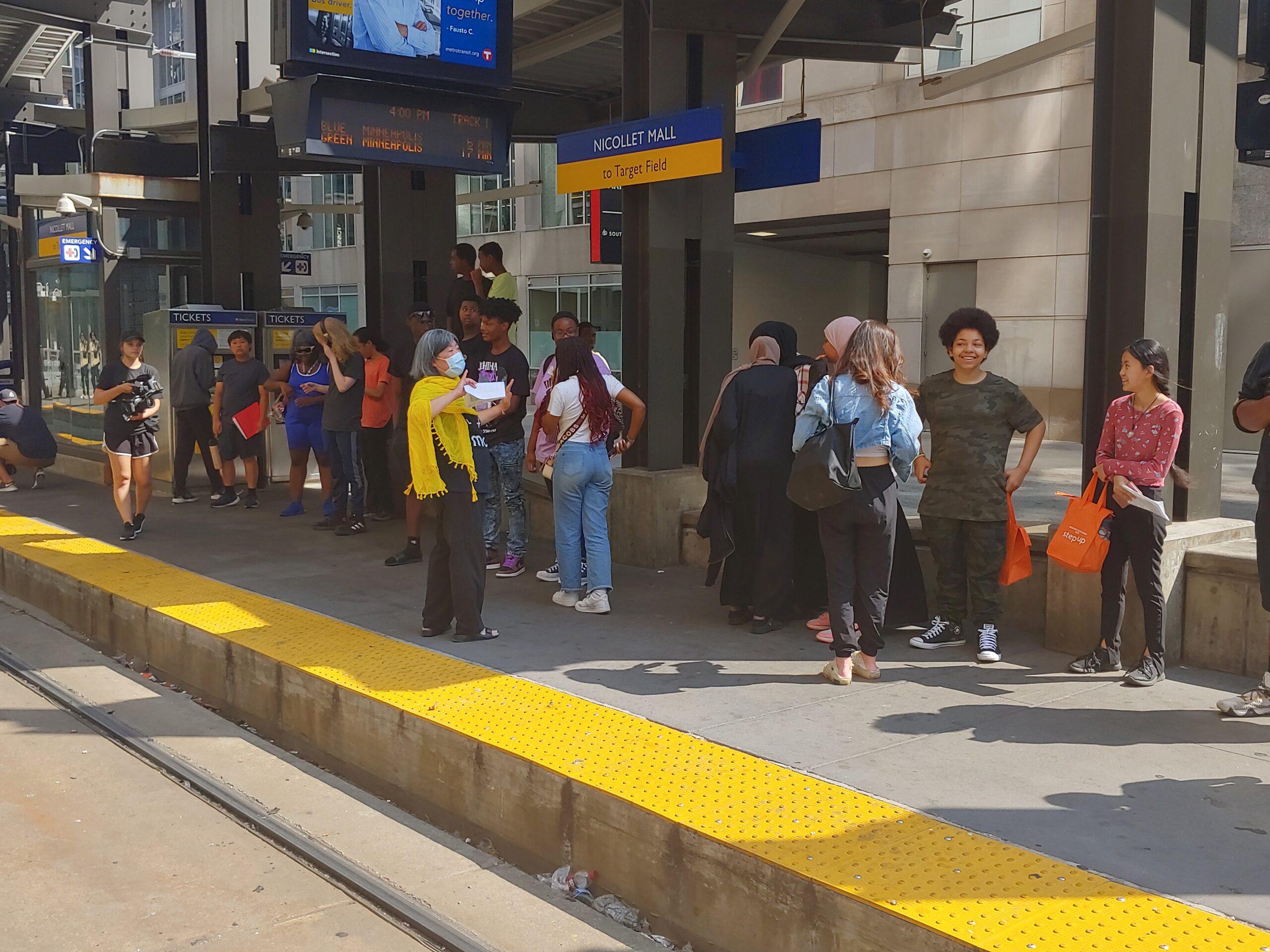 Overall, a good experience for both sides, our youth experienced the convenience and safety in the train, and the Blue Line received valuable inputs for future improvements. Stay tune for this fun Blue Line video showcasing our youth throughout the Summer!