Asian Media Access, Encouraging Leaders, MN Alliance on Problem Gambling, Neighborhood HealthSource, and Tobacco-Free Alliance MN hosted a Wellness weeks in Spring of 2023 at Hmong College Prep Academy, both for seventh and ninth grade students. The Wellness week includes important topics such as bicultural healthy living, gambling prevention, gun violence prevention, mental health, and smoking prevention. Each of the topics aim to educate and encourage youth to make positive, healthy choices and influence their future well-being.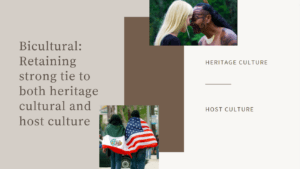 When each class period was asked in both grades seven and nine if they knew what Bicultural Healthy Living meant, few hands were raised. At the Hmong College Prep Academy, each and every student is a Bicultural youth who practices Biculturalism daily. The emphasis on Bicultural Healthy Living is to remind youth that they can embrace that they have two cultures, and they can balance them like yin and yang. Bicultural Healthy Living is retaining strong ties to both their heritage and host culture, and sometimes as a young person, it may seem like it is hard to navigate between two cultures and that it would just be easier to absorb into the dominant culture completely. Youth are exposed to increased levels of peer pressure, which can mean giving up on their heritage to fit mainstream culture. Introducing Bicultural Healthy Living is important to share that it is actually a benefit to have two cultures. Bicultural individuals are able to take resources and inspiration from two places, for example, being able to speak two different languages. Youth are encouraged to embrace their two cultures and reminded that they do not have to compromise their heritage because it feels abnormal compared to those with only one culture.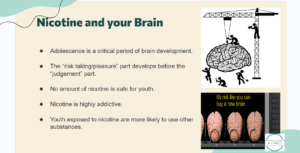 All of the guest speakers instilled the message that youth have a choice and voice and how their choices can make an impact on their surroundings, including peers and community members. Prevention topics such as smoking prevention with Tobacco-Free Alliance shares that smoking is the leading cause of preventable death, meaning that students can prevent death by smoking if they do not participate. However, second-hand smoking can still cause death – making this important for the youth to understand the impact smoking can still have, especially for those around them. Topics such as smoking prevention empower youth to become advocates for smoking cessation and help them understand that their actions can impact others, not just themselves. Prevention topics such as violence prevention and gambling prevention need to be introduced to impressionable youth, as being proactive can help alleviate chronic diseases, and compulsive behaviors, and overall improve future health outcomes.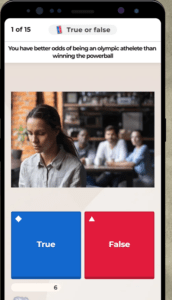 At the end of the wellness weeks, the youth participate in a Kahoot game consisting of each presentation. This is an interactive quiz in effort for youth to show how much information they have learned and retained from each presentation. The competitive spirit motivates students to think about the topics, show off what they have learned, and retain information on each topic. The Kahoot can help guide the future of each topic by emphasizing the knowledge that youth gained or gaps in their understanding. By having each class period participate, there is greater insight to assess what points need to be clarified or potentially changed. The quiz results indicate that the students were able to understand each of the topics and that there was an impact from having guest speakers share their expertise. Many students were able to answer the questions accurately and obtain high scores.